Shipping Policy
Smartstitch provide door-to-door delivery and self-pick up in USA marketplace.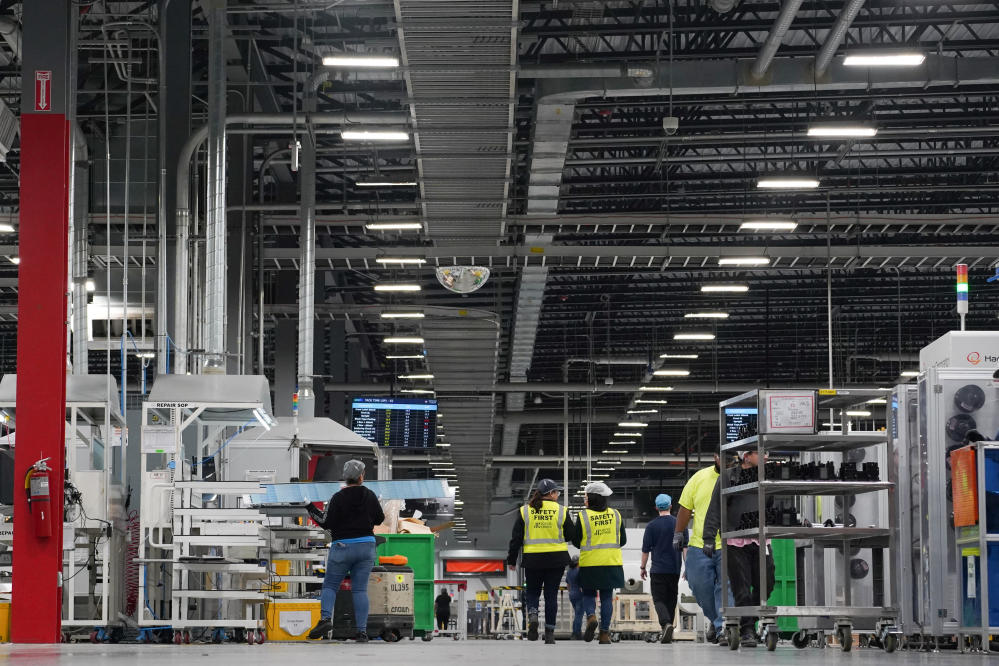 Warehouse address
3585 S. Church St. Whitehall, PA 18052
13817 Greenland Dr, Stafford, TX 77477
(If you are from other country, the shipping time is about 60 days since we will ship from our country in China directly. If you have any questions or concerns about your order, please email us at sales@smartstitch-official.com or call us (281)886-8519 and our team will be happy to assist you, 7 days a week.)
Process of the shipping (3-5 Days)
Door-to-Door Delivery
Shipping

When we receive your order, we will email you to confirm your order information, make a schedule with you for delivery. Your sales representative will make reasonable arrangements for shipping based on warehouse distance or inventory status.

Tracking

After the carrier picks up the machine at our warehouse, the tracking number will be given to the customers, you can easily track your order with your phone. On the day of delivery, the carrier will contact you and an appointment with you for delivery.

Receiving

At the time of delivery, the driver will use a lift to bring the machine to your door, but please notice that the machine can be delivery to door not home, so you need some helps. We suggest you can unpack the box and assemble the stand first, then but the machine head onto the stand with helpers.
Precautions
1. For S1501, the Machine weight is about 95kg/209lb; For S-1201, the Machine Weight is about 39kg/86lb.(Recommend two people at home on delivery day )
2. Prepare a wrench for unpacking
3. The driver will use a lift to bring the machine to your door or downstairs, unpack the wooden box, take out the accessories, find the largest six-wheel wrench to unlock the machine head, and two people will carry the machine head to your home.
4. Prepare Safety gloves to wear
5. Keep the wooden box unless you need to send the machine to us for any reason.
FAQ
When will I receive my order?

Most items are usually shipped within 3-5 working days.
How do I track my order?

Your delivery confirmation email will contain your tracking number, order details and announcements.
Taxes and other charges?

Depending on the country of delivery, you may be required to pay extra tax or charges such as VAT and/or import duties.
I am not in USA, how to get the machine?

Please contact us onxxx or call usxxx