Maybe you've found a particularly helpful piece of advice, an entertaining conversation, or an inspiring customer story. Your share might brighten someone else's day or provide them with valuable insights.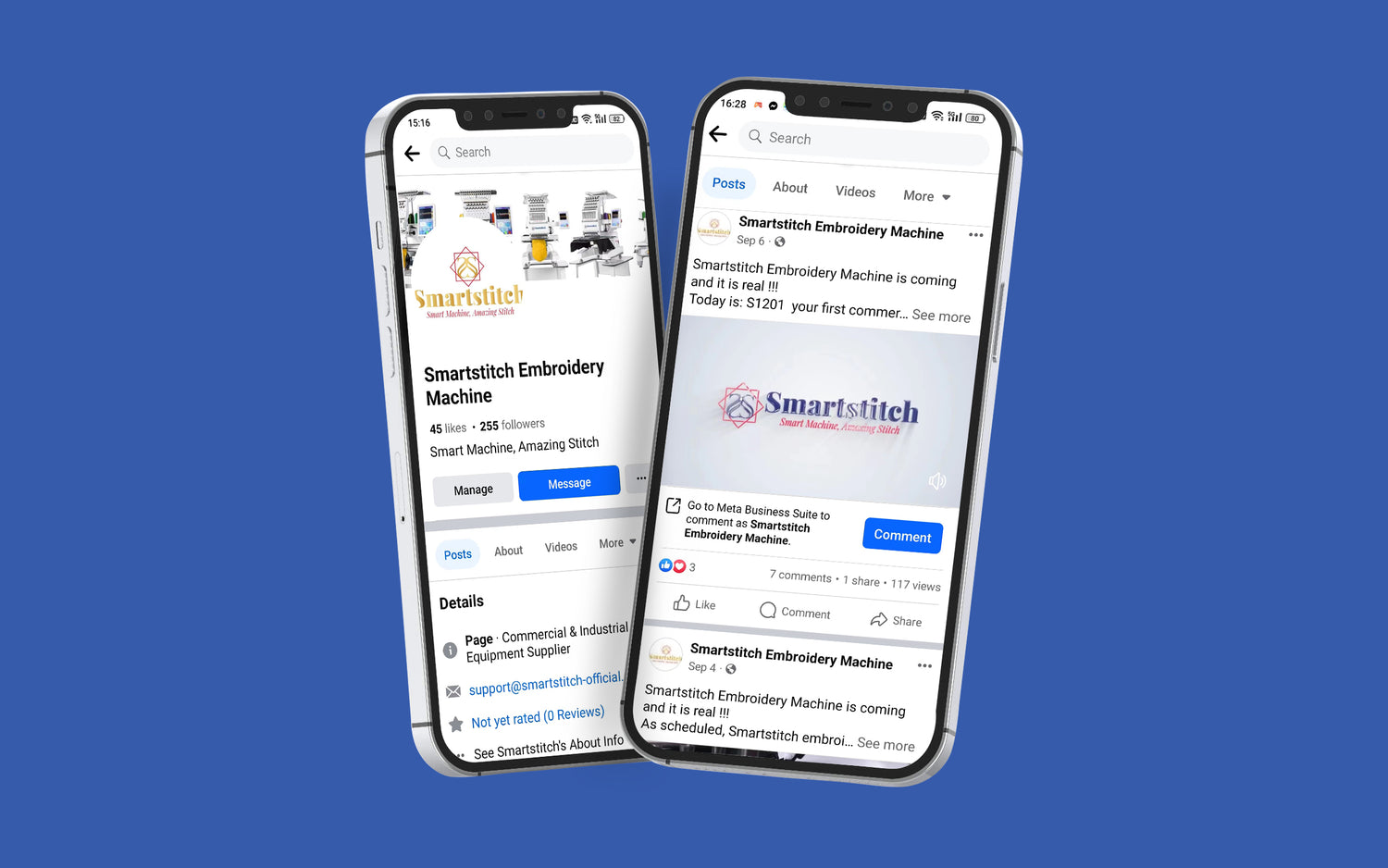 Facebook page
Stay Connected with Smartstitch's Vibrant Community!

To become an integral part of this dynamic community, all it takes is a click.
Hit the "Follow Us" button, you not only stay informed but also engage in discussions, offer advice, and make new friends who share your interests.

We believe that a strong community is the foundation of our brand's success. It's not just about selling products; it's about fostering connections, sparking inspiration, and creating a sense of belonging.

So, welcome to the Smartstitch page, where your voice matters.
follow us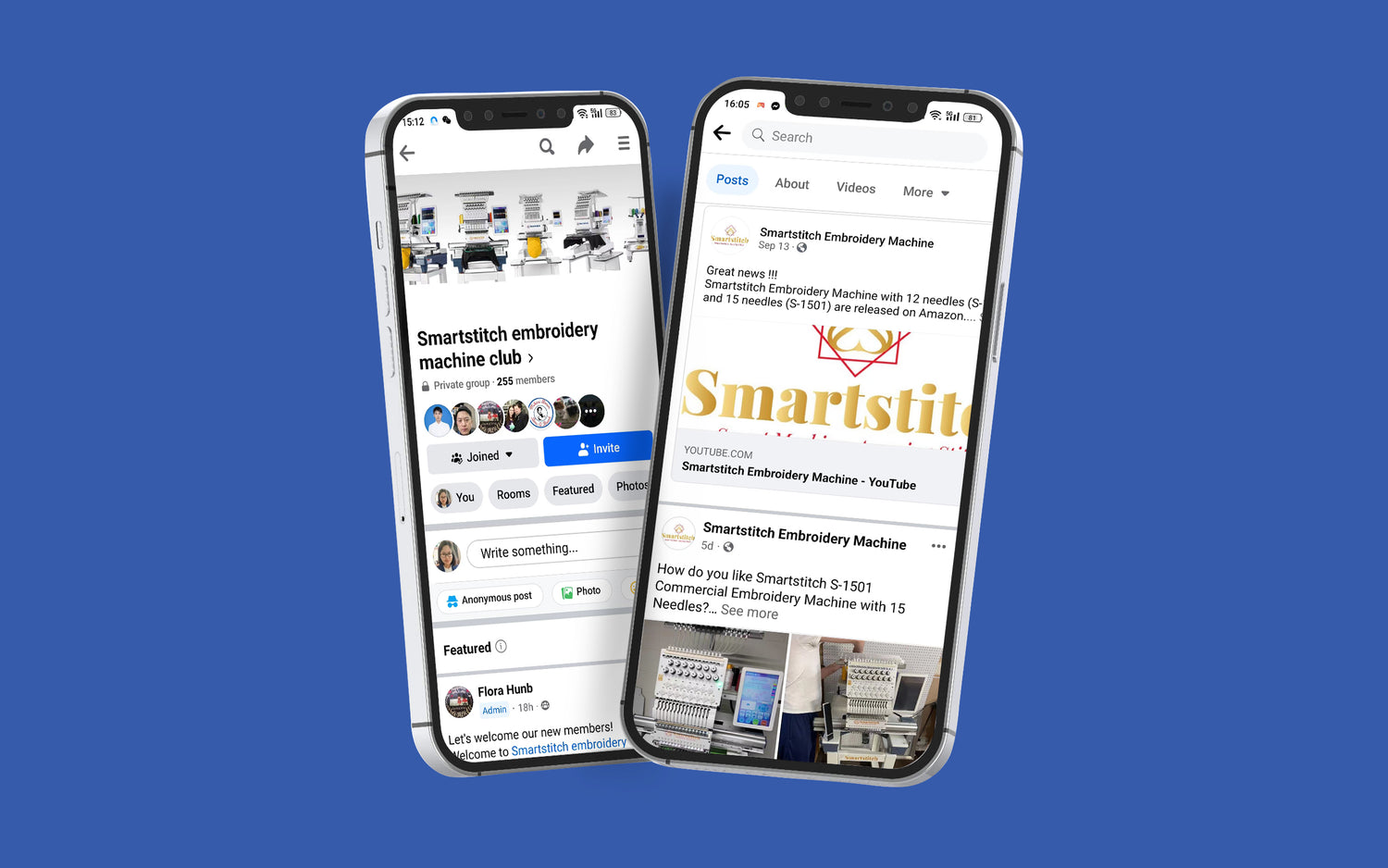 Facebook group
Smartstitch is not just a store—it's the entryway to a vibrant, inclusive community of individuals who share a common interest in our products.

Our community's heartbeat can be felt here as well. This section showcases the real-time buzz happening on our Facebook group. Join our thriving social media community by clicking the "Follow Us" button, where you can engage in lively discussions, share your experiences, and stay updated on our promotions.

It's where connections are formed, ideas are exchanged.
join us
If you find a video that you think others would appreciate or benefit from, share it on your social media profiles. It's a fantastic way to pass on knowledge and help your friends and followers make informed decisions.
Youtube video
Our YouTube channel Smartstitch Embroidery Machine, We've curated a collection of videos that not only showcase our products but also provide valuable insights into their usage, maintenance, and care. From in-depth product demonstrations to expert tips and tricks, our videos are designed to empower you with the knowledge you need.

To make the most of your journey within our video, we've also included some valuable tips and suggestions for active participation.
subscribe
Contact form
We value your feedback, questions, and inquiries.

Your direct gateway to reaching out to our dedicated customer service team.

Have a question about a product? Need assistance with an order? Want to share your feedback or suggestions? We're here to listen and assist you every step of the way. Our commitment to customer satisfaction means that your concerns are our top priority.