What accessories do we have
Our two commercial embroidery machines are designed to handle high volume and complex embroidery tasks. They come with a variety of accessories to enhance their functionality and efficiency. We hope that through the blog, we can describe the functions of accessories in detail.

1. Hoops and Frames: These are used to hold the fabric in place while the machine embroiders designs. Both commercial sewing machines come with an exclusive range of hoop sizes in different sizes to accommodate different design sizes.

 

2. Hat attachment: For a machine capable of embroidering on hats, the hat attachment is essential. These attachments allow the machine to securely hold the hat while embroidering on its curved surface.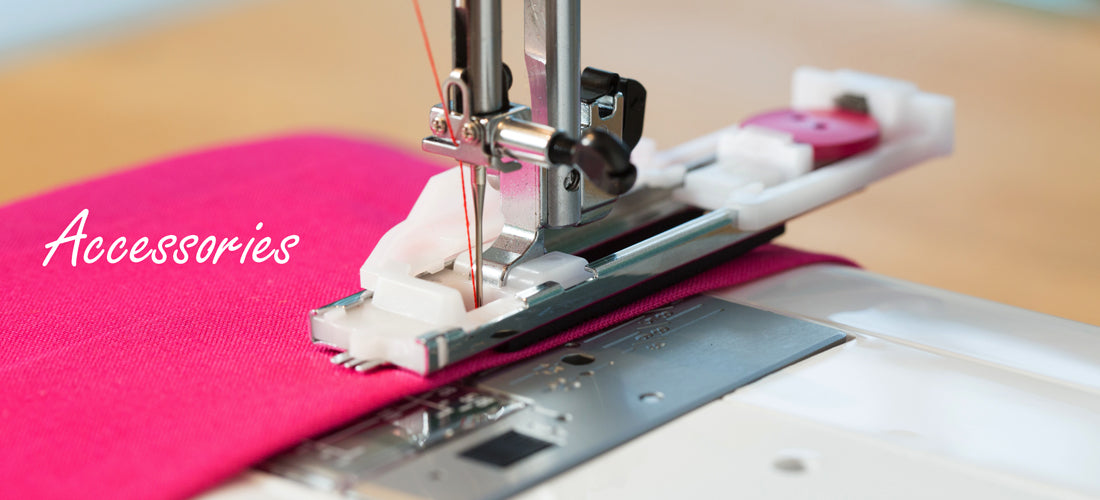 3. Wire racks: Commercial machines usually have multiple wire racks, and they are used to hold the spools on the machine. The wire stand keeps these cones organized and feeds the wire smoothly into the machine. Helps organize and secure spools for easy access and less tangles.
4. Bobbin winder: This device can efficiently and consistently wind the bobbin thread onto the spool, ensuring a stable supply of bobbin thread during the embroidery process. We have a dedicated video instruction on how to use the winding machine. Here is the link for you:
5. Bobbin box and bobbin: We have prepared multiple bobbins for the machine, and when used with the winding machine, you can prepare suitable bobbins for your embroidery works in advance, allowing fast switching between different thread colors. As our joint brand. Newbrothread prepares a box of white L-shaped bottom thread for every customer.
6. Needle set: Commercial embroidery machines can support different needle types and sizes. The needle set ensures that you can easily use the right needle for different projects.
7. Thread cutter: Both of our machines are equipped with an automatic thread cutter, which can cut the thread at the end of each color segment to speed up the embroidery process.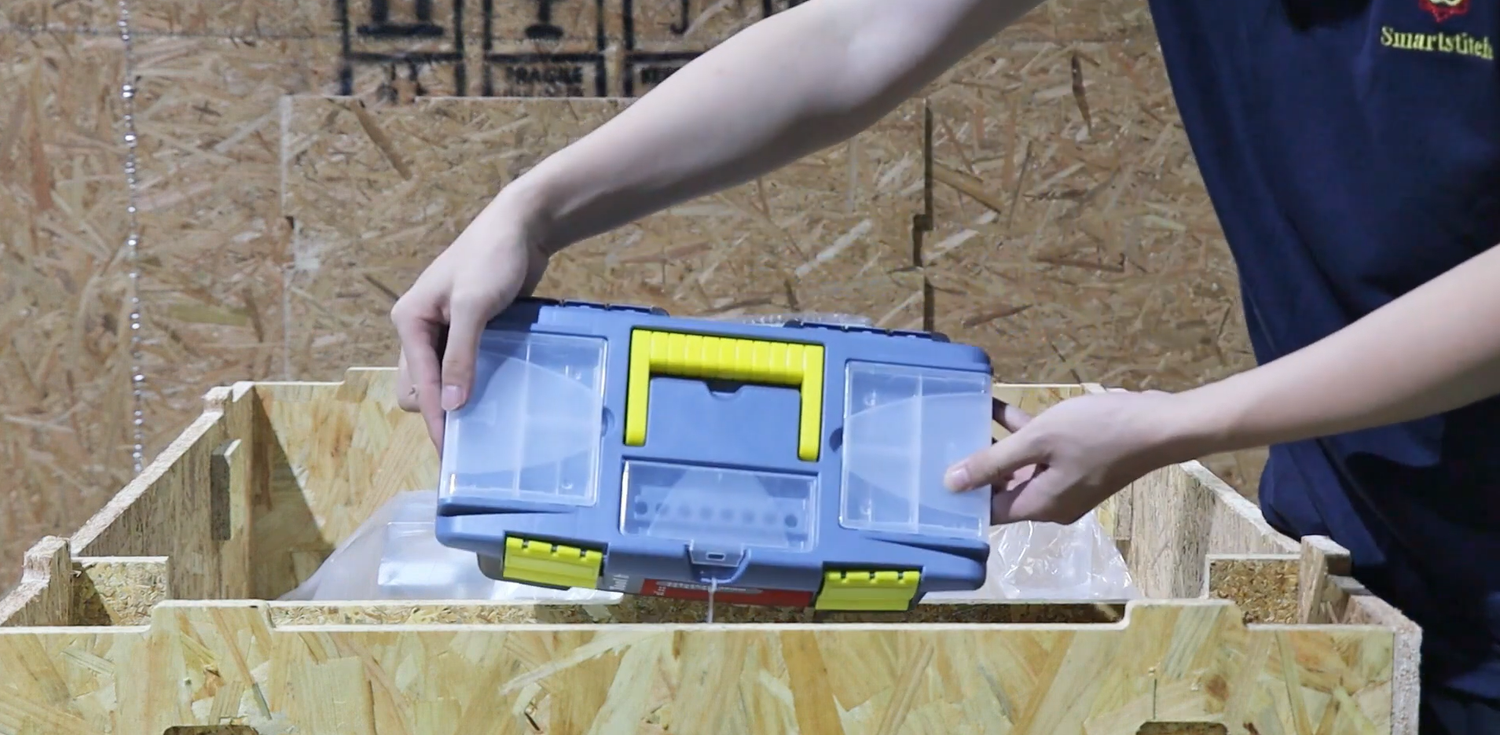 8. LED Lights: Enhanced lighting within the machine working area improves visibility, making it easier to monitor the embroidery process and spot any problems.
9. Touch screen control panel: As a mature modern commercial embroidery machine, we equip the sewing machine with an intuitive touch screen control panel, and the S1501 has a 12-inch panel. These panels allow operators to select designs, adjust settings and monitor the machine's performance.
10. Software and digitization tools: While not physical accessories, these tools are essential for creating, editing, and converting designs into machine-readable formats. Our commercial embroidery machines come with compatible embroidery software. It will teach every buyer how to use professional software in the form of oral broadcast video.
11. Starter Kit: A starter kit for a commercial embroidery machine usually includes the basic items and tools that a new embroiderer needs to start using the machine effectively. Starter kits help beginners get started by providing the necessary supplies for their embroidery projects. Example: Scissors - sharp embroidery scissors for trimming thread and excess stabilizer. Tweezers - Tweezers are useful for handling fine thread ends and adjusting embroidery. Cleaning Tools - Tools that help keep machines clean and properly maintained.
12. User Manual and Guide: Detailed instructions on how to set up and use the embroidery machine, including tips for successful embroidery, and troubleshooting guides.
13. Additional Accessories: Depending on the specific machine model, additional accessories may be available to expand the range of design possibilities.
Next, we will introduce the accessories of the two machines:

 S1201:

* Hoops for flat and T-shirts embroidery

* Hoops for cap embroidery

* Tool box * Bobbin winder

* Stand for machine

* Manual books

* Starter kit

S1501:

* Hoops for flat and T-shirts embroidery

* Hoops for cap embroidery

* Tool box * Bobbin winder

* Stand for machine

* Manual books

* Starter kit